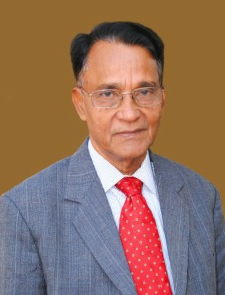 Dr. C. J. Samuel
Director of Dr. Mar Theophilus School, Dhanori. Director, National Academy of Continuing Legal Education, Pune. Director, St. Thomas Orthodox Education Society, Pune. Attorney at Law. Director – Malankara Orthodox Church Council Bombay Education Board.
Active in Social work. Trustee of Arch Bishop Mar Theophilus Educational and Medical Foundation.
"All birds find shelter during the rain but the eagle avoids rain by flying above the clouds." – APJ Abdul Kalam
Dr. C. J. Samuel is an icon in his own right who as a true leader leads his flock with affection. He has shouldered the prime responsibility of thoughtfully implementing the school culture, curriculum, assessment, recruitment and building relationships with children, parents and teachers. Within a short span, the colossal task entrusted to him by the late lamented founder, Arch Bishop His Grace Dr. Mar Theophilus, has borne fruit.
His punctuality in every walk of life is an attribute to his virtues and his efficiency as a good organizer of high caliber and an exacting one too is an excellent trait in him.
He believes in a thought provoking from Ephesians 2:10 – "For we are God's handiwork created in Christ Jesus to do good works which God prepared in advance for us to do."