The school has a vast campus spanning 7 acres, including a big playground, an open auditorium and five storied building which has well-ventilated classrooms. The ground floor consists of six classrooms, an Assembly Hall, Campus Supervisor's office, Admin Department, Principal's office and Sports Rooms.
1. The first floor has nine classrooms a well-equipped Library, an Infirmary, Computer Lab and a Staffroom.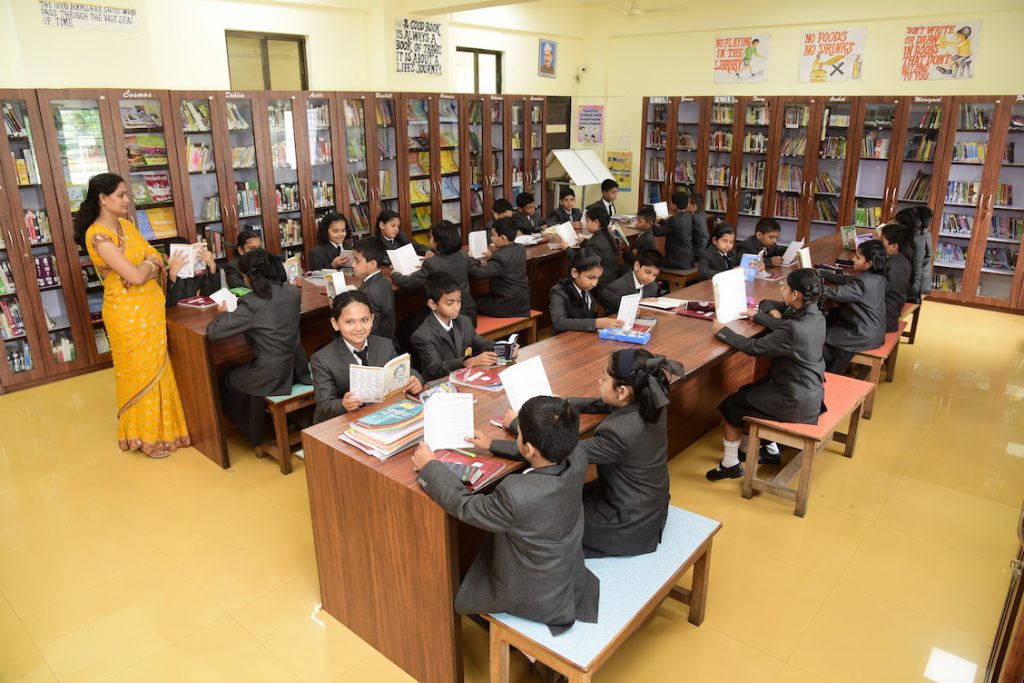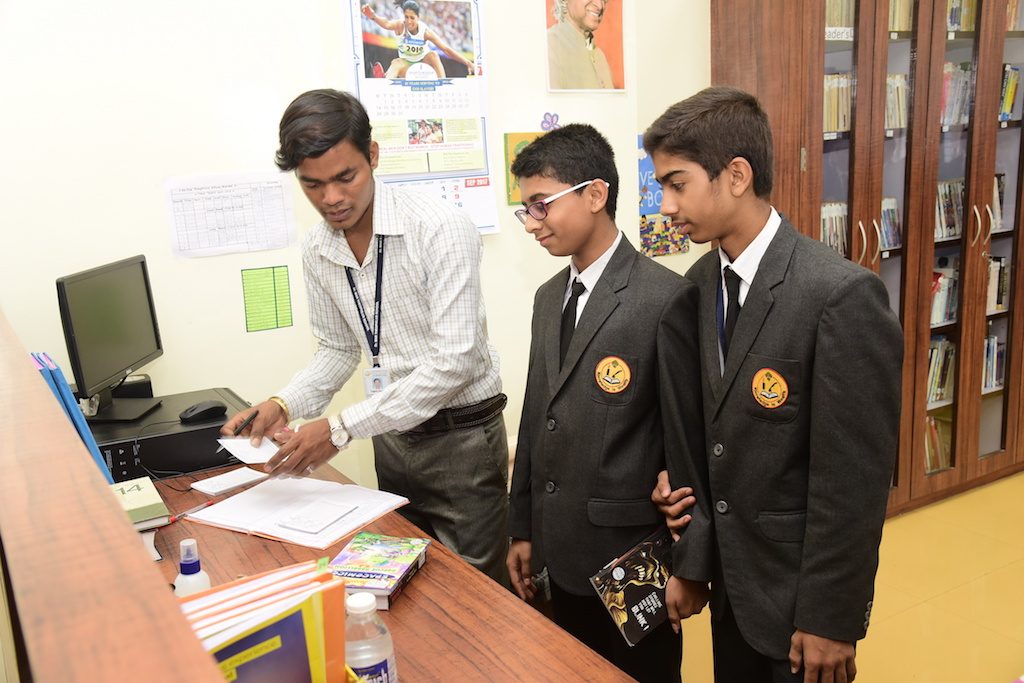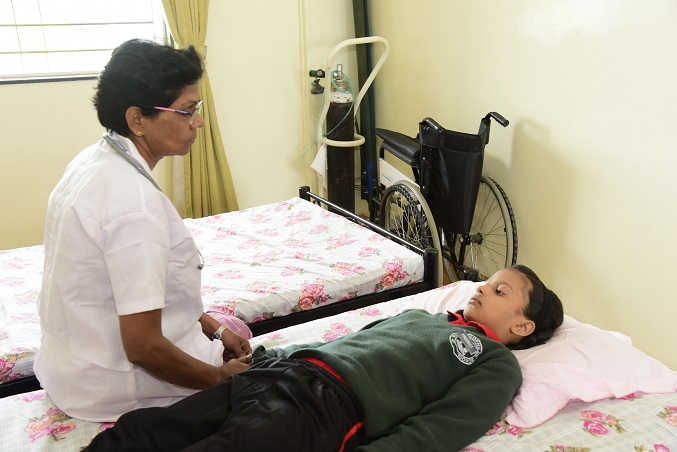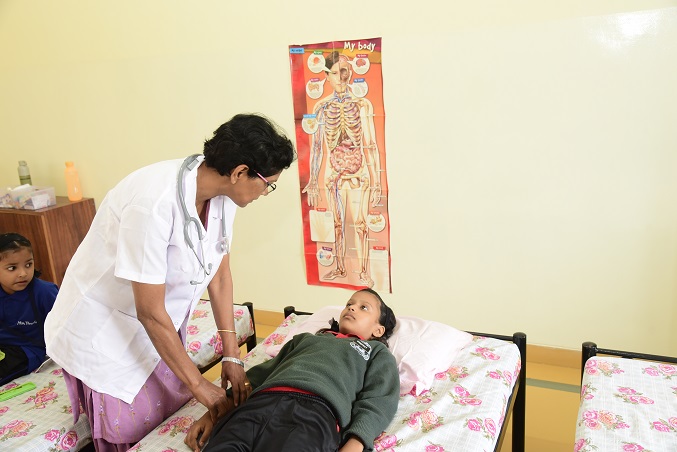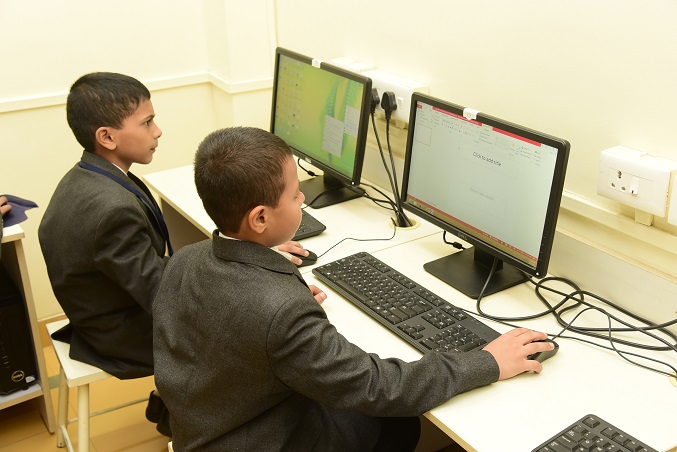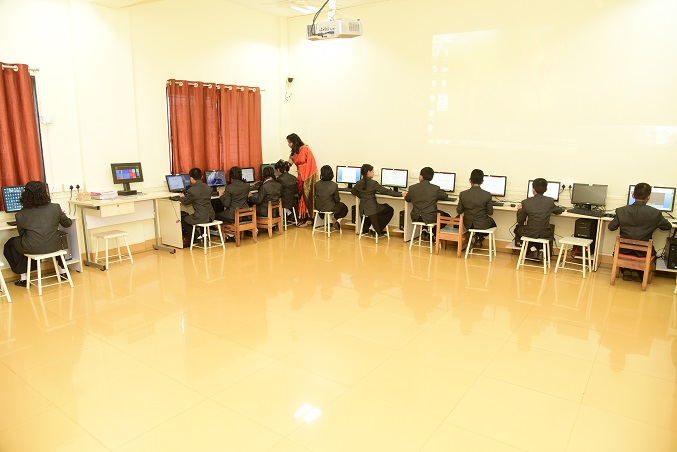 2. The second floor has eleven classrooms, Counsellor's Room and Chemistry Lab.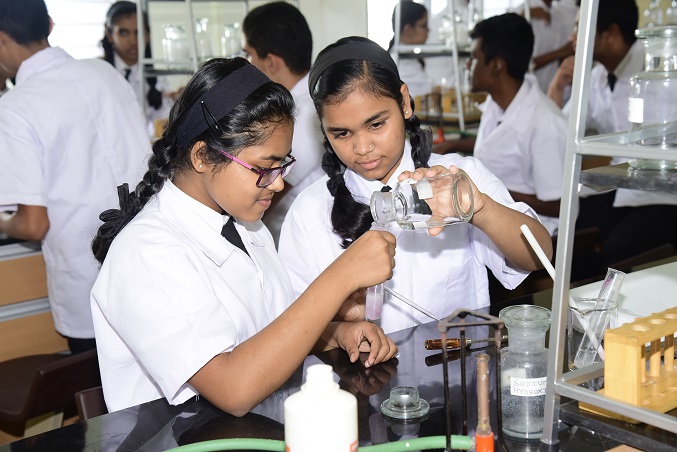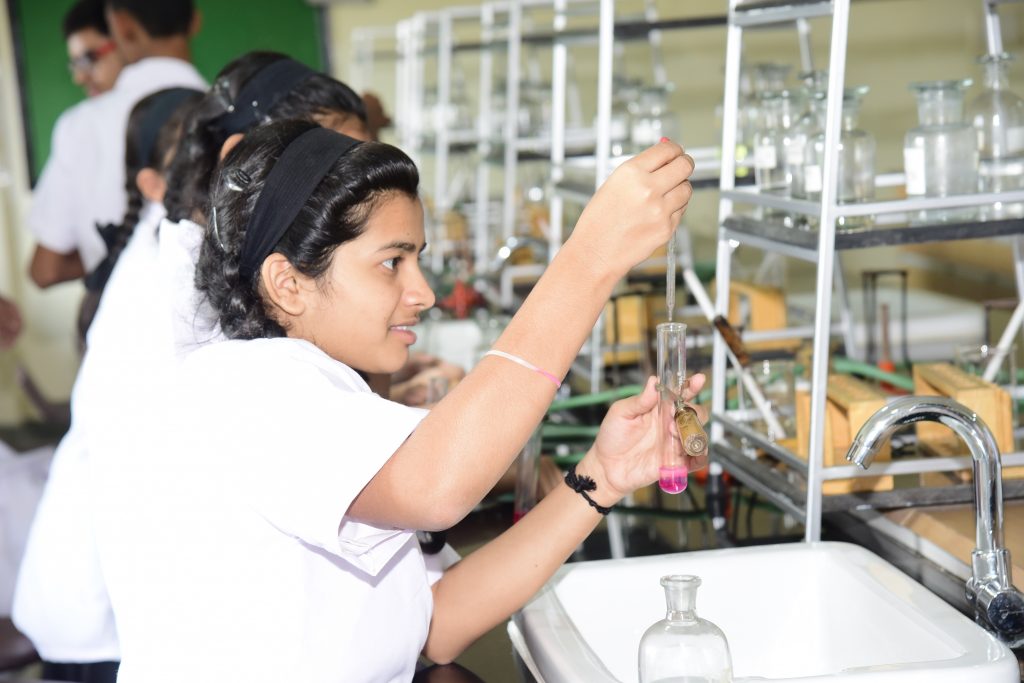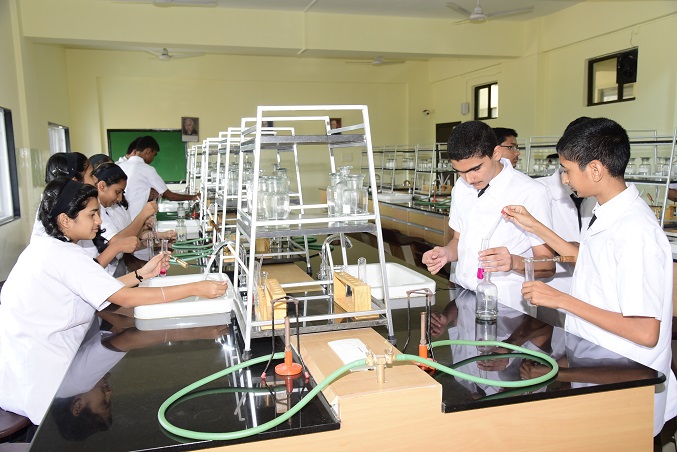 3. The third floor has eleven classrooms, a Biology Lab, a room for Indoor Games, Recreation Room and an Infirmary.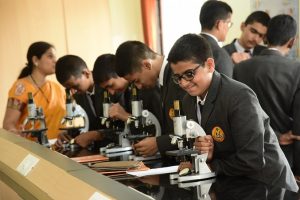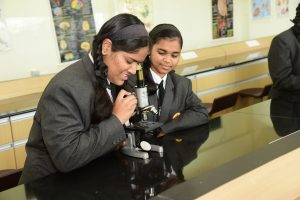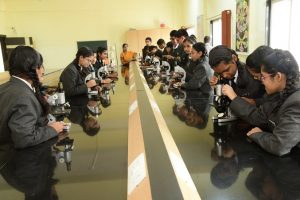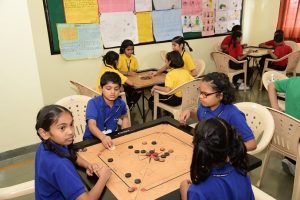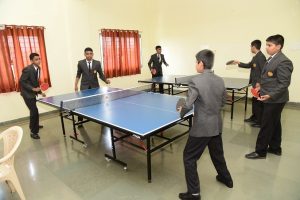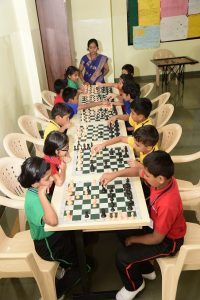 4. The fourth floor has ten classrooms, a Staffroom, a Store room, Examination Hall, the Chemistry Lab and a Computer Room. Each floor has separate toilet blocks for boys and girls, and purified drinking water facility. Electronic learning Resource compiled by Next Education is a supplementary aid in each classroom.
Physics Lab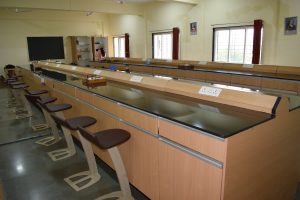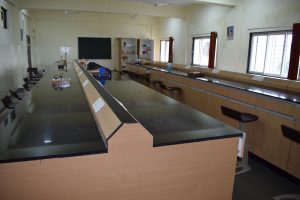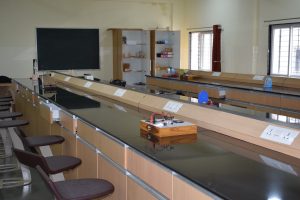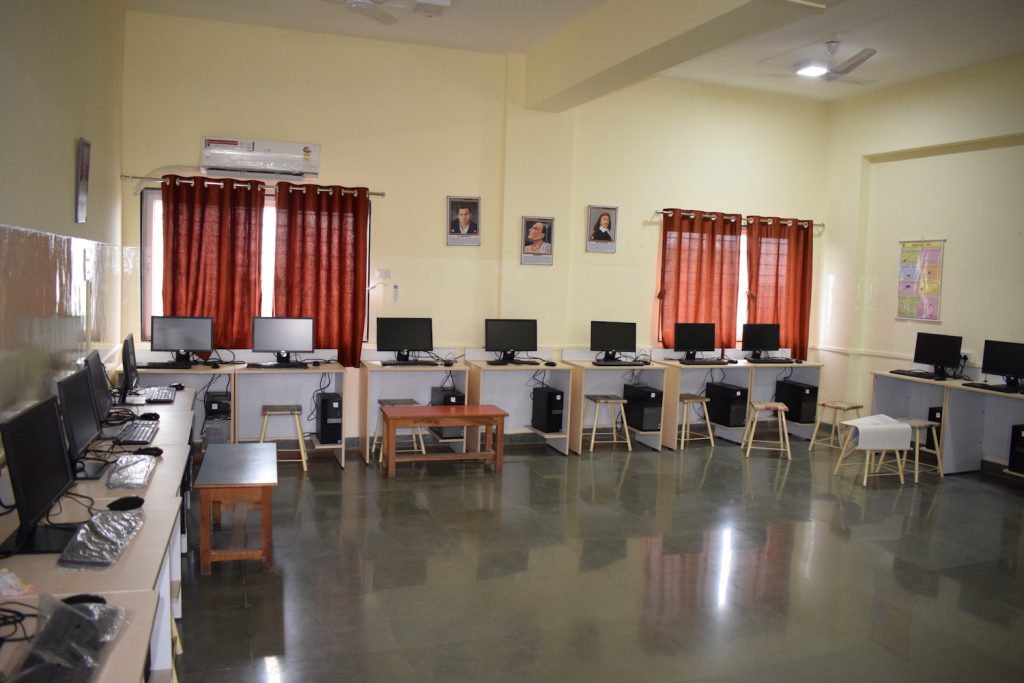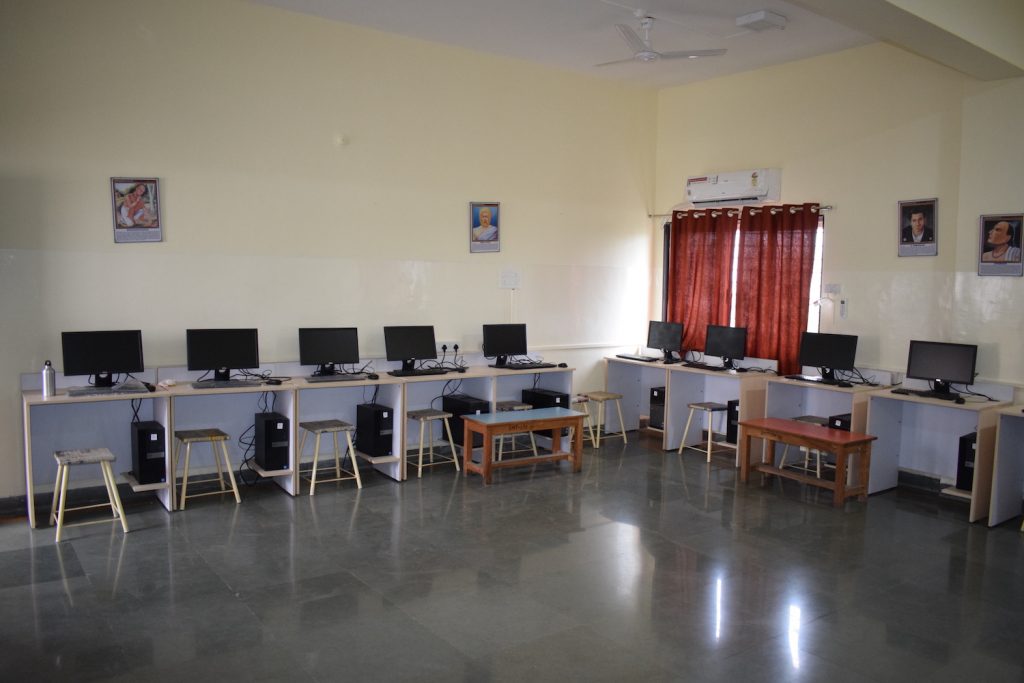 The school comprises of a well-made playground of 2 acres with a basketball court and is also equipped for playing hockey, football, badminton, cricket etc.
Generator and Bore well: The school has 24 hours power backup capable of supplying the whole campus with electric supply. The erratic power scenario in Pune leaves the studies of the students unaffected as it takes not more than 5 minutes for the generator to come on when the power fails. The bore well water supply takes over when there is water shortage thus ensuring a tension free healthy life for students. This school has solar generated electricity for 24 hours a day, throughout the year.
The School has seven acres compound bound by the road to the north and a scenic view of the hills to the south. The entire campus is green and thickly covered with vegetation, fruit orchards and flowers. The premise is well maintained, providing an ideal setting in natural surrounding for preparing students for life.
The Multipurpose Hall with a seating arrangement for 350 persons is ample for in – house programmes and seminars and a large Lobby for multipurpose use.