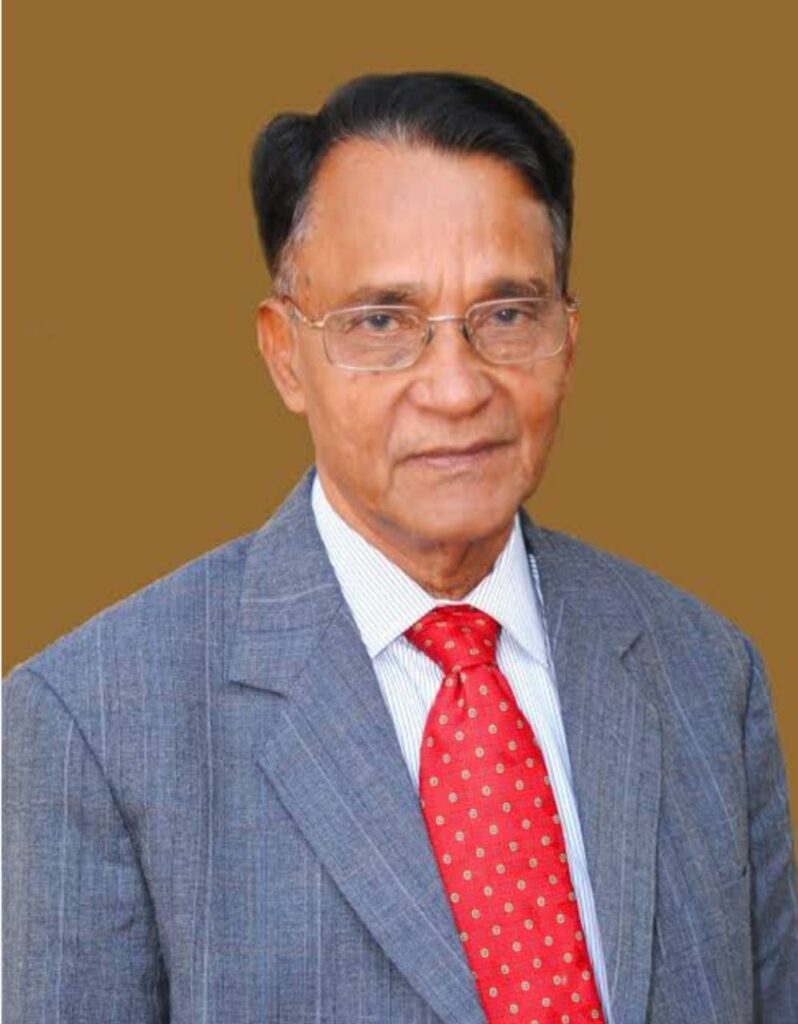 Death leaves a heartache no one can heal,
Love leaves a memory no one can steal.
It is with deep remorse that we inform the passing of our dear Director, Dr. C.J. Samuel. Sir left for his heavenly abode on the 26th of January 2023.
Director Sir was a multifaceted personality who has made innumerable contributions in the field of education and humanities. He was a renowned professor, a researcher, a published author, stalwart in his field and a scholar par excellence.
He had earned the first rank in LLM from University of Bombay and a PhD from Udaipur University.
Post his studies, Sir was posted as a junior administrative officer in the Defence Services (Air Force) where he served for 12 years while serving as the President of Kerala Samajam in the city of Udaipur. He was appointed as Associate Prof. of Law to develop a department for Industrial and Labour Laws at the Law Department of Pune University.
Since then, Professor Samuel has been an academician and has contributed immensely to legal education through his active participation in the development of the curriculum. He has been a member of numerous studies at various Universities pan India, University of Pune, Shivaji University, Marathwada University, Dharwad University, Bangalore University, Gulbarga University Karnataka, Calicut University, Cochin University, Mahatma Gandhi University, and M. L. University Udaipur to mention a few.
Post retirement, Prof. Samuel had been actively involved in writing and research work. His Self-Finance Legal research project (published in 19 volumes), 30 research articles, 3 anthologies, numerous research papers, and an authoritative book title 'Legislative Principle and Judicial Process', which is prescribed as a recommended reading for post-graduate students stand to his credit.
His diligence and dedication earned him the 2017 Global law Deans' Forum Symboisis – IALS Life Time Achievement Award for Excellence in Legal and Justice Education.
Professor Samuel has actively contributed in the field of social work and has rendered legal advice and administrative assistance to numerous institutions that prospered under the various Trusts that he was a part of. He was instrumental in the initiation and development of an English medium school in Udaipur and also many educational institutions including St. Thomas Public School, Kadki and Dr. Mar Theophilus School, Dhanori.
It is with tender love that we recollect the fond memories that he has left us. His gentle approach towards students, his loving concern towards his staff and his high expectations for our school will forever be cherished.
The Theophilian Family prays that he finds peace.