Report on 75th Celebration of Independence Day
Freedom is never dear at any price. It is the breath of life. What would a man not pay for living? –(Mahatma Gandhi)
To celebrate the Occasion of 75 Independence Day Dr. Mar Theophilus organized a host of activities. The main aim of the activities was to inspire our students to learn and understand the true meaning of freedom. These activities conducted in school inflamed the spirit of patriotism and love towards our country.
On 22nd July Essay competition was conducted in English, Hindi and Marathi. The students participated with great enthusiasm and expressed their love through writing. The topics were as follows-
Importance of Flag
Patriotism
Freedom struggle Movement.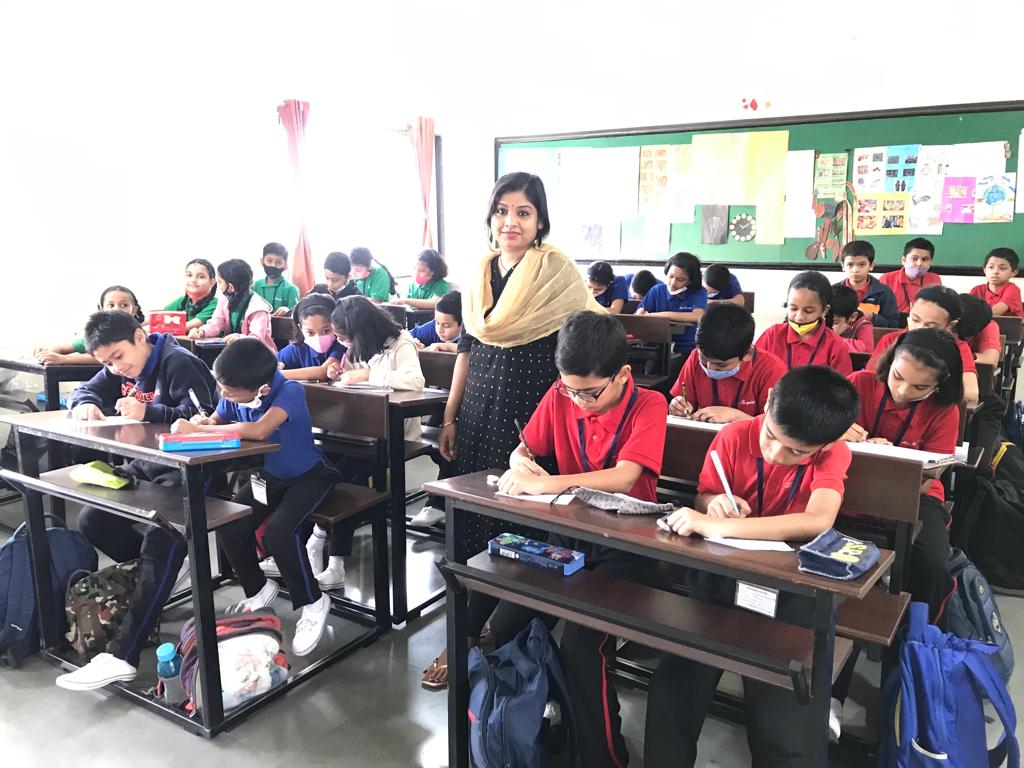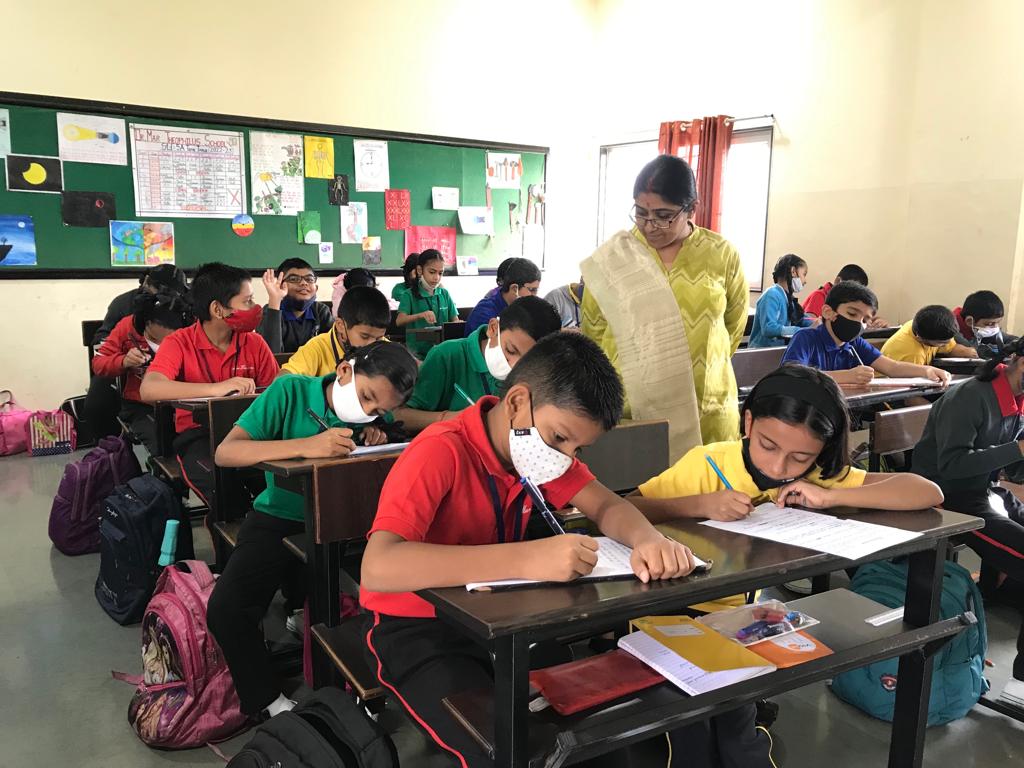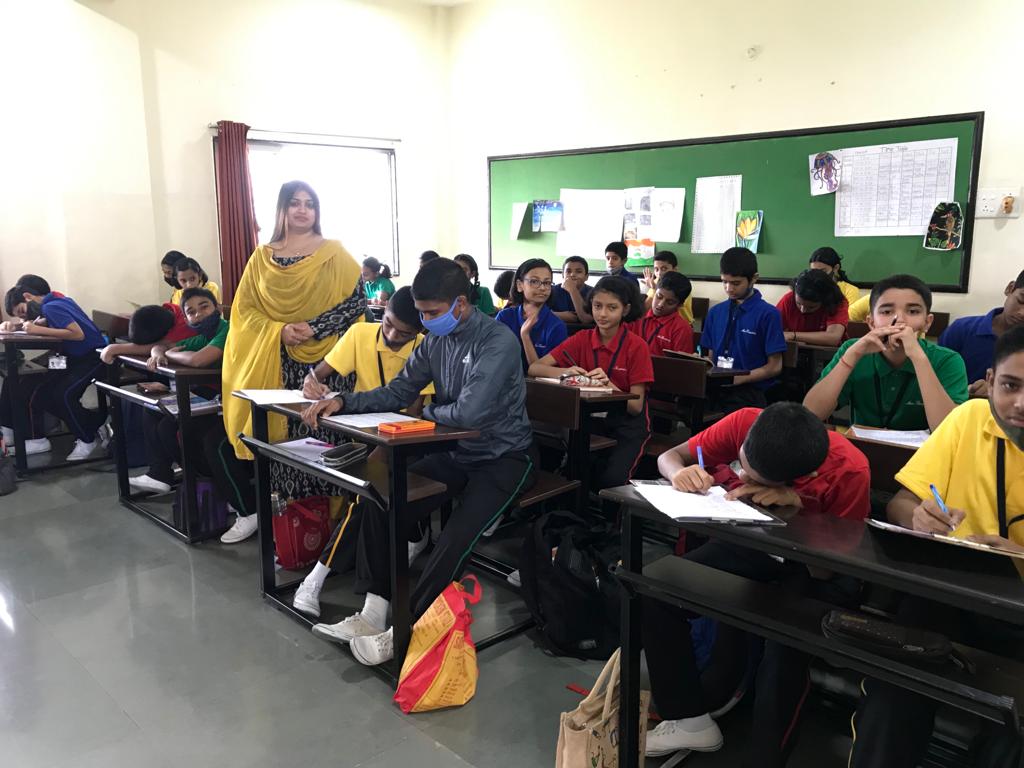 on 27th July 2022 the drawing competition was conducted. the topics were
flag making or draw national flag. The primary and secondary students participated in the competition. The students expressed their love towards the national flag.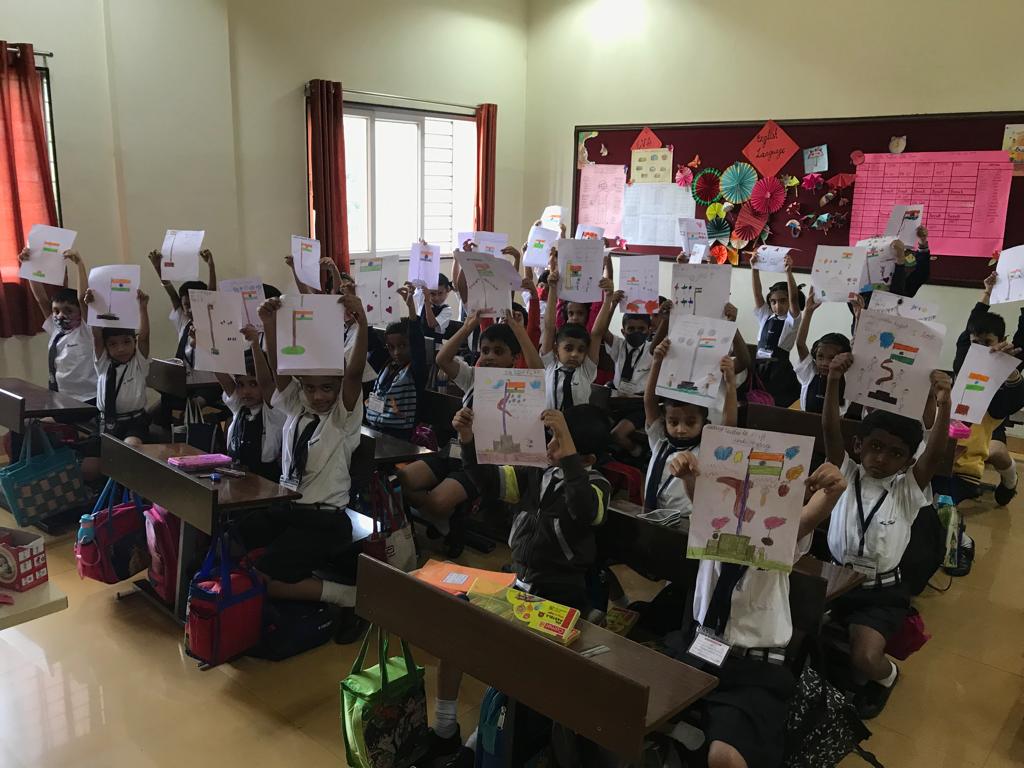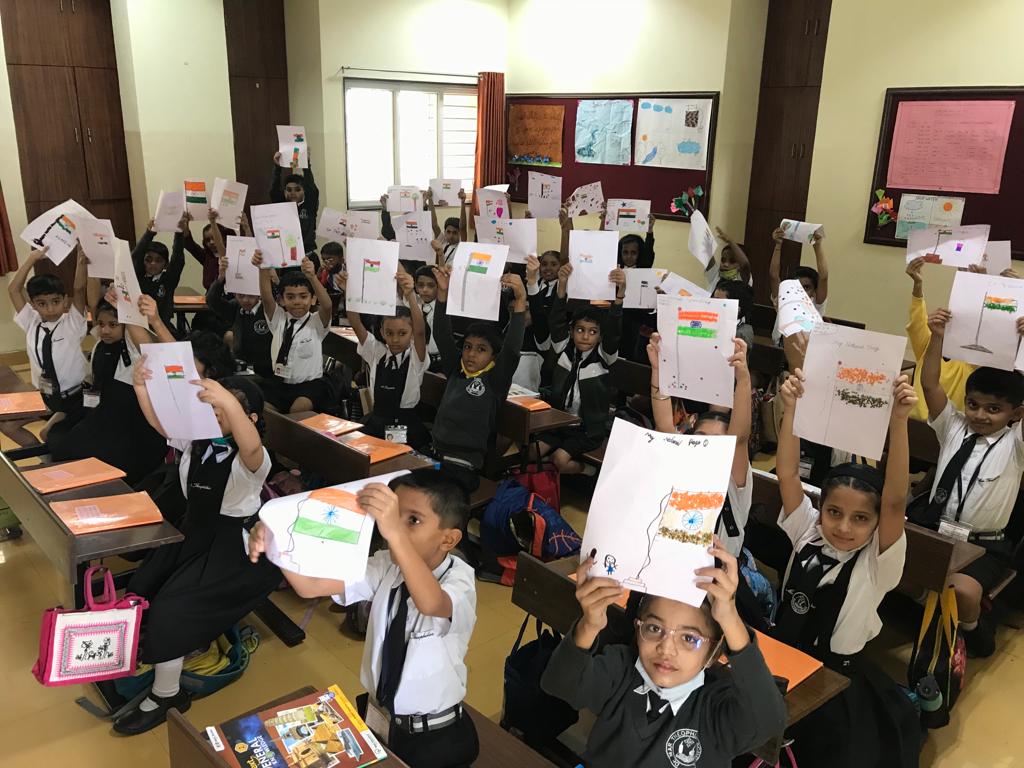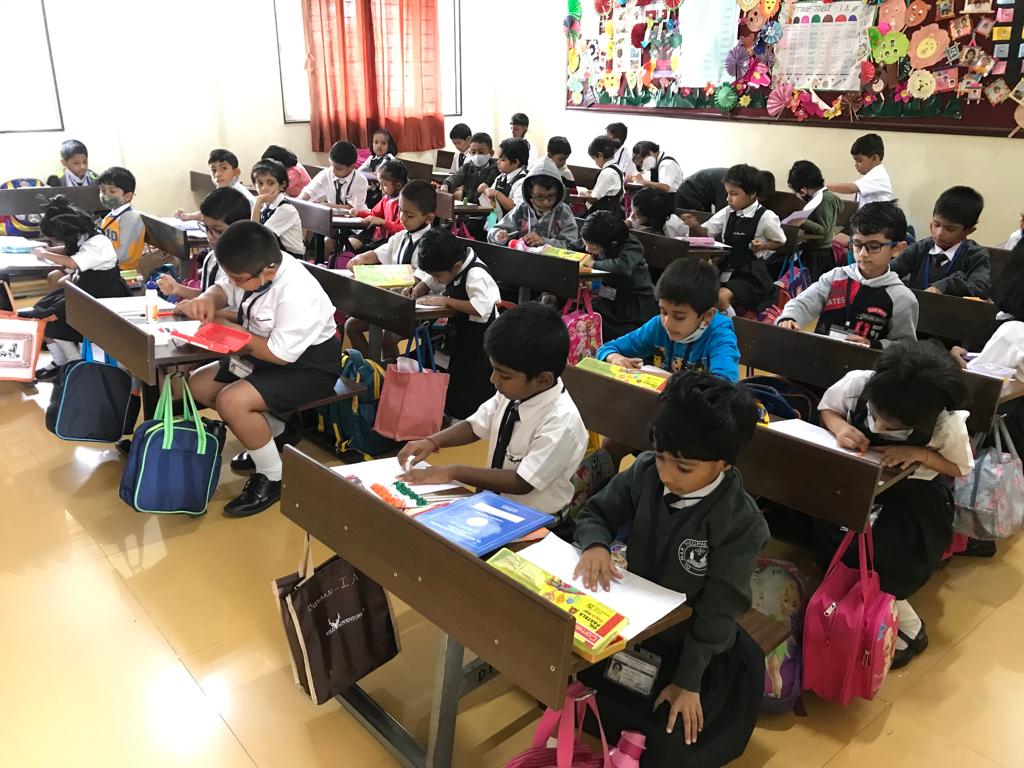 On 28th, 29th and 30th July the school conducted the Hindi elocution competition at Dr. Mar Coorilose hall. The students from III to X standard participated in the competition. The topics were
importance of patriotism
chances in times of difficulties
ignorance of old an increase of old age homes
importance of moral values in students' life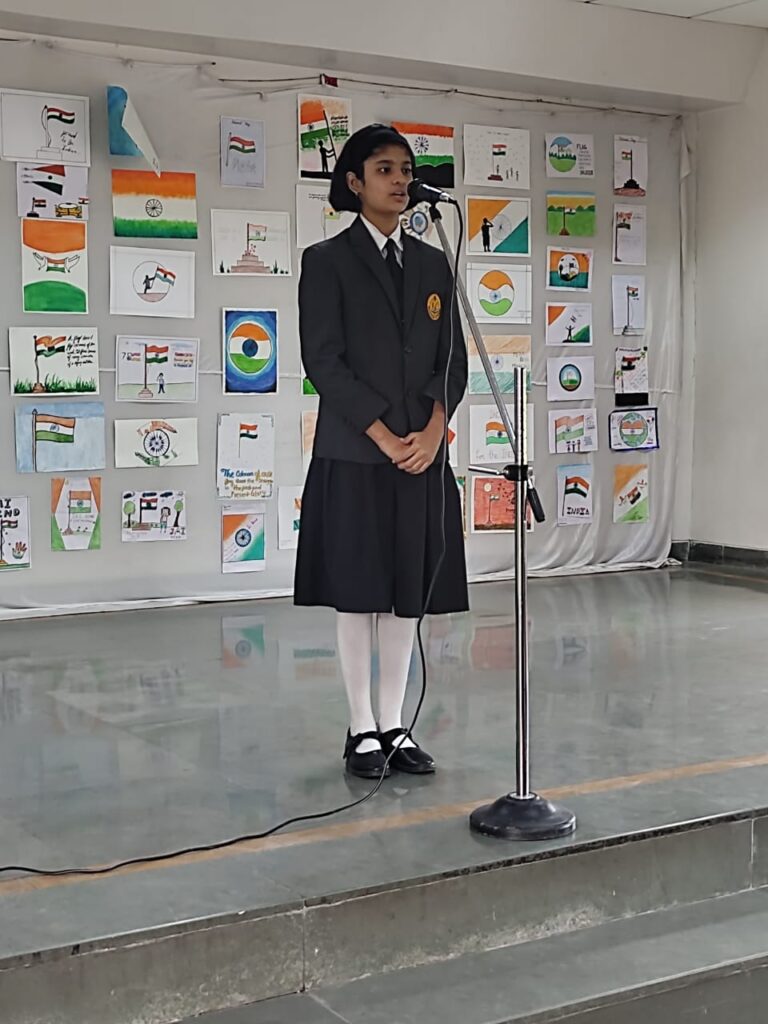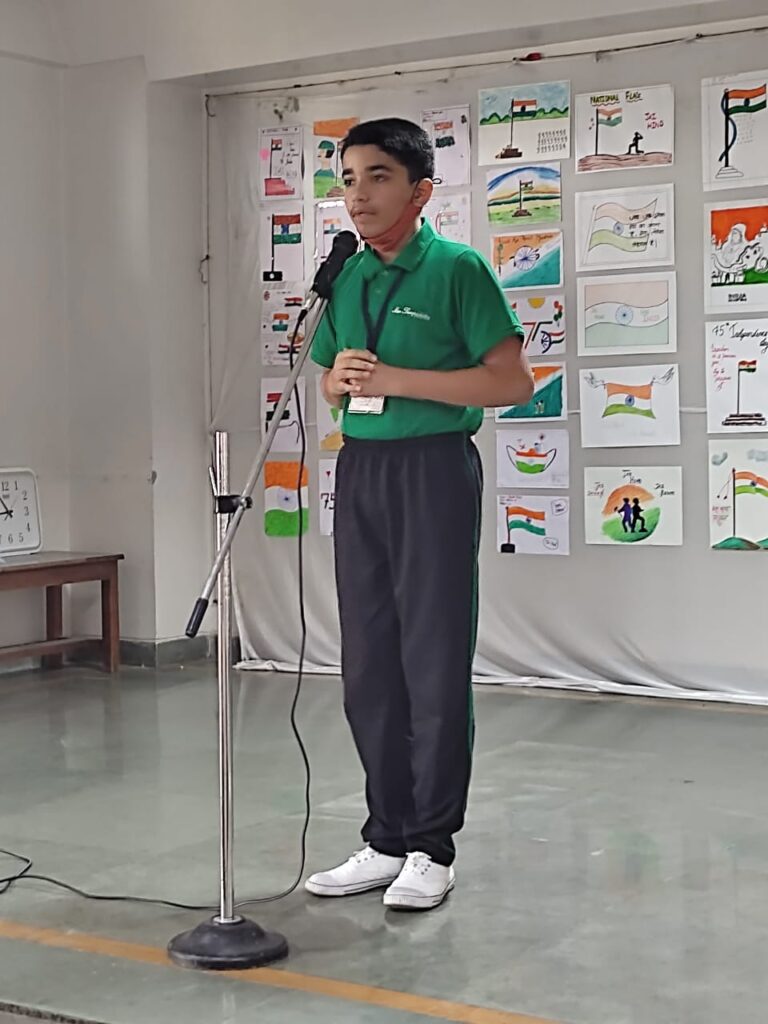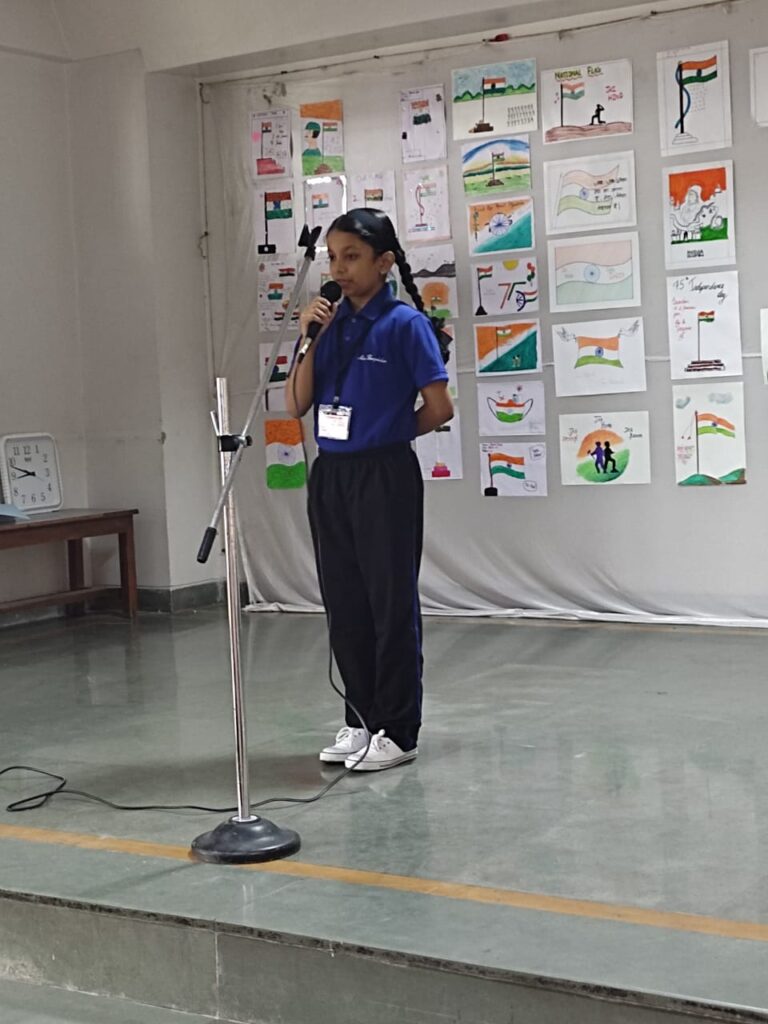 The students From VIII to X participated in the rangoli competition. It was conducted on 27th July 2022. They showcased their talents and creativity by making beautiful rangolis.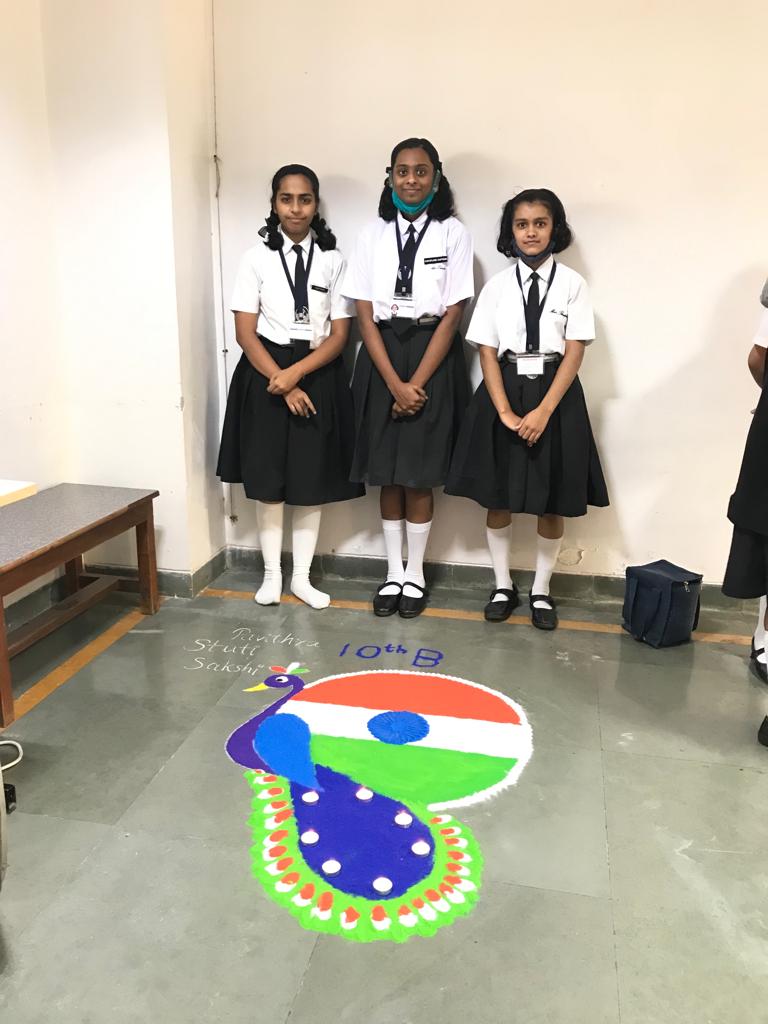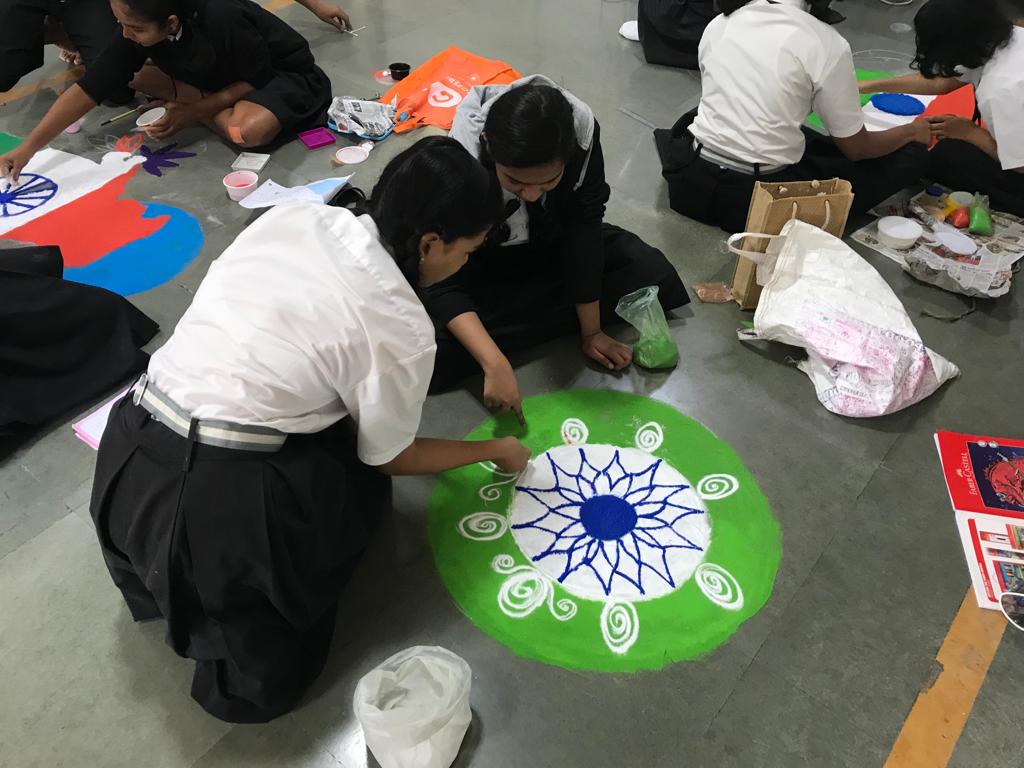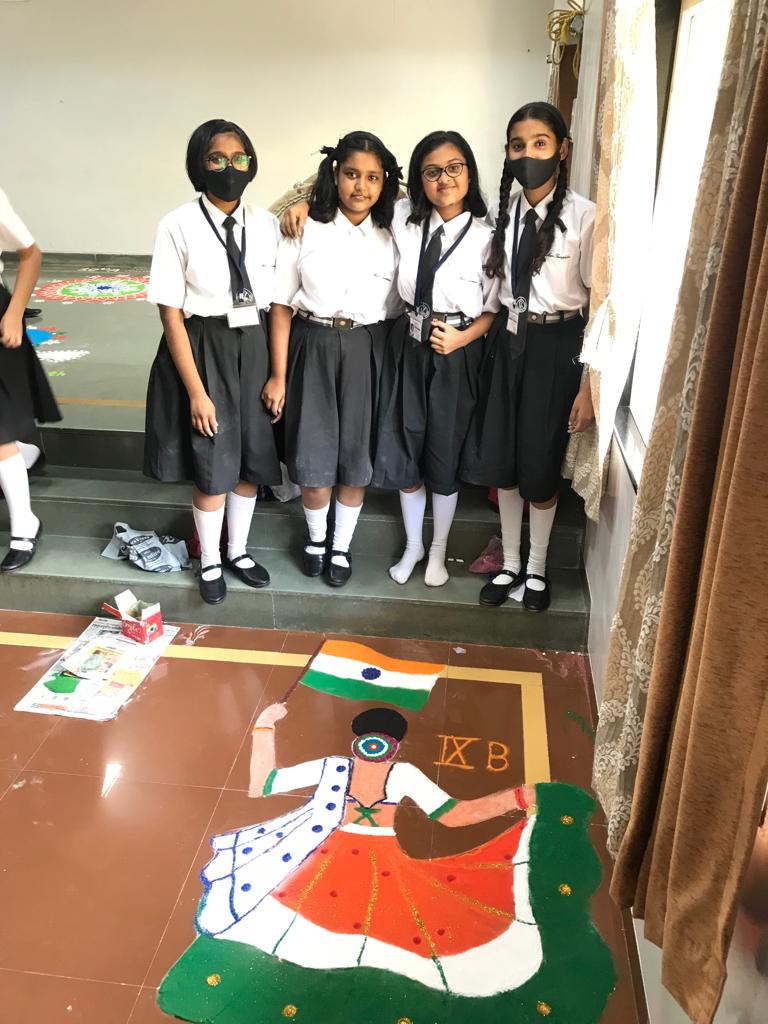 Prabhat Pheri 10th August 2022
Under the Amrit Mahotsav of independence Prabhat Pheri was organised by the students VII And IX As the part of the celebration. The students recited the slogans of free India which spirit of patriotism.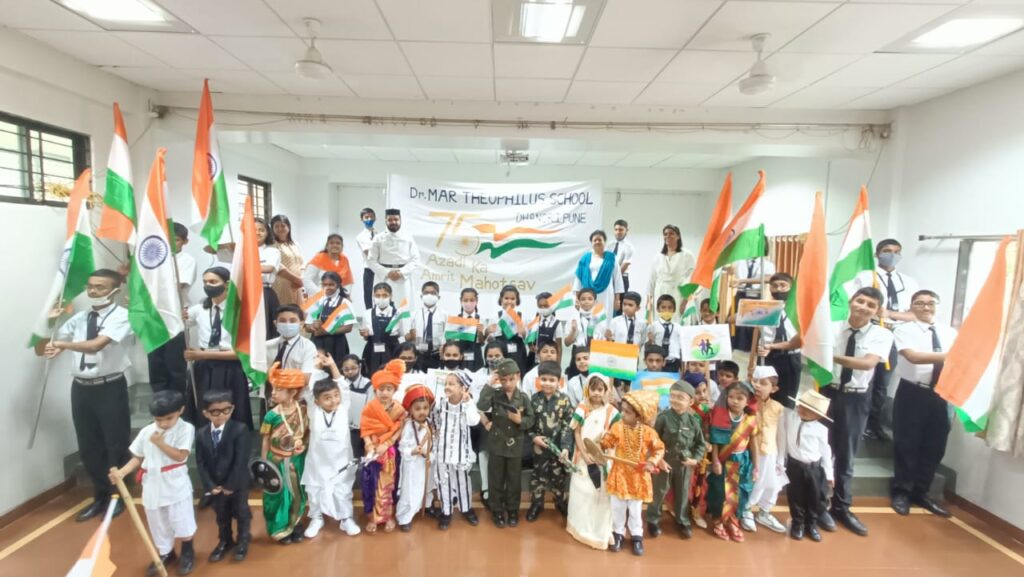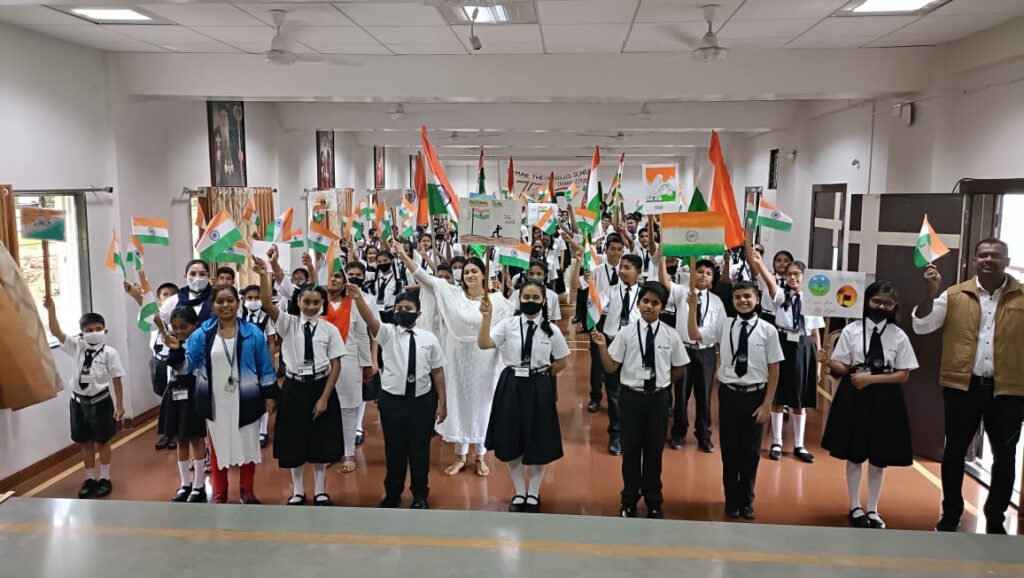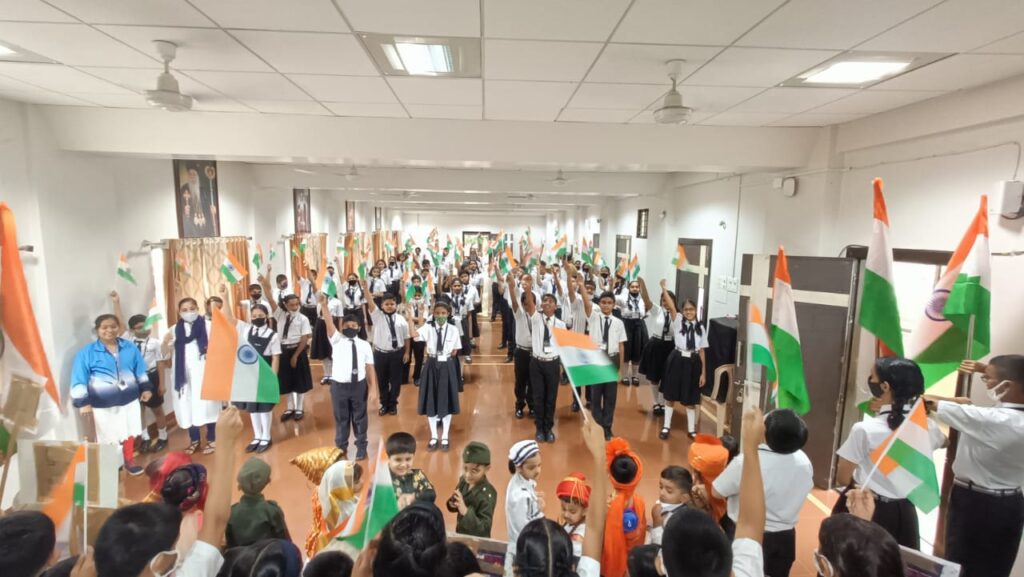 Atmanirbhar Bharat means self- reliant India campaign is the vision of new India. On 8th August independence speech on Atmanirbhar Bharat was held. The students of secondary section spoke on various topics on self- reliant.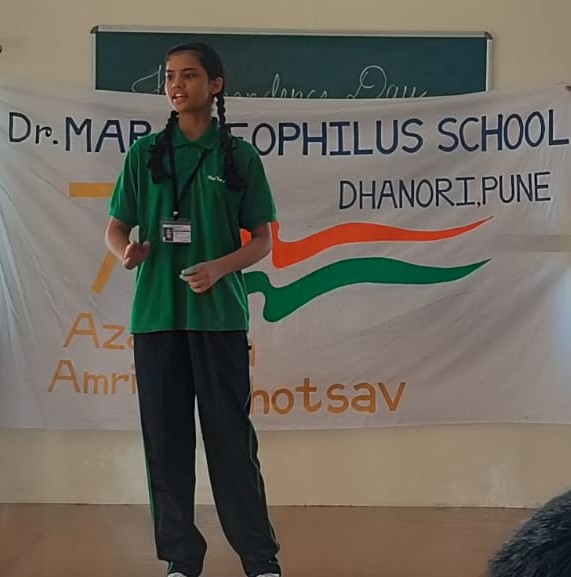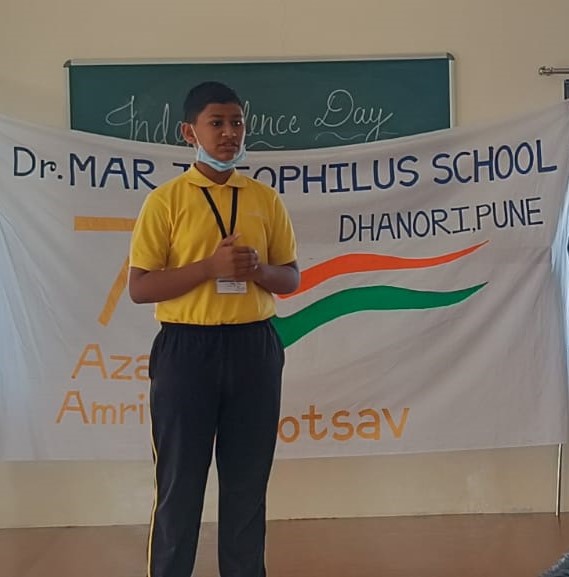 Remembering the revolutionaries of freedom struggle the speech competition was held on 10th August 2022, the students of secondary section participated in the speech competition.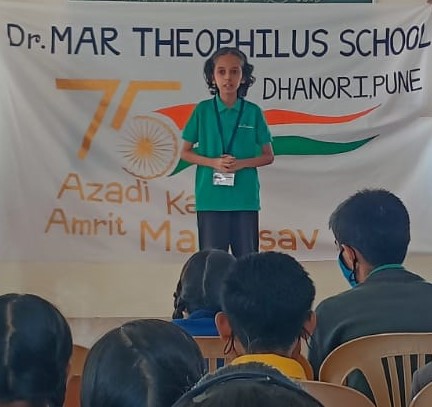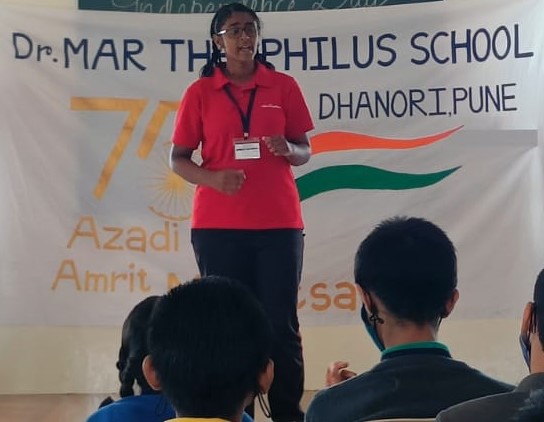 The pre- primary participated in the fancy dress competition on 11th August 2022. All the participants were dressed showing the true spirit of India. It was presented with great zeal and enthusiasm.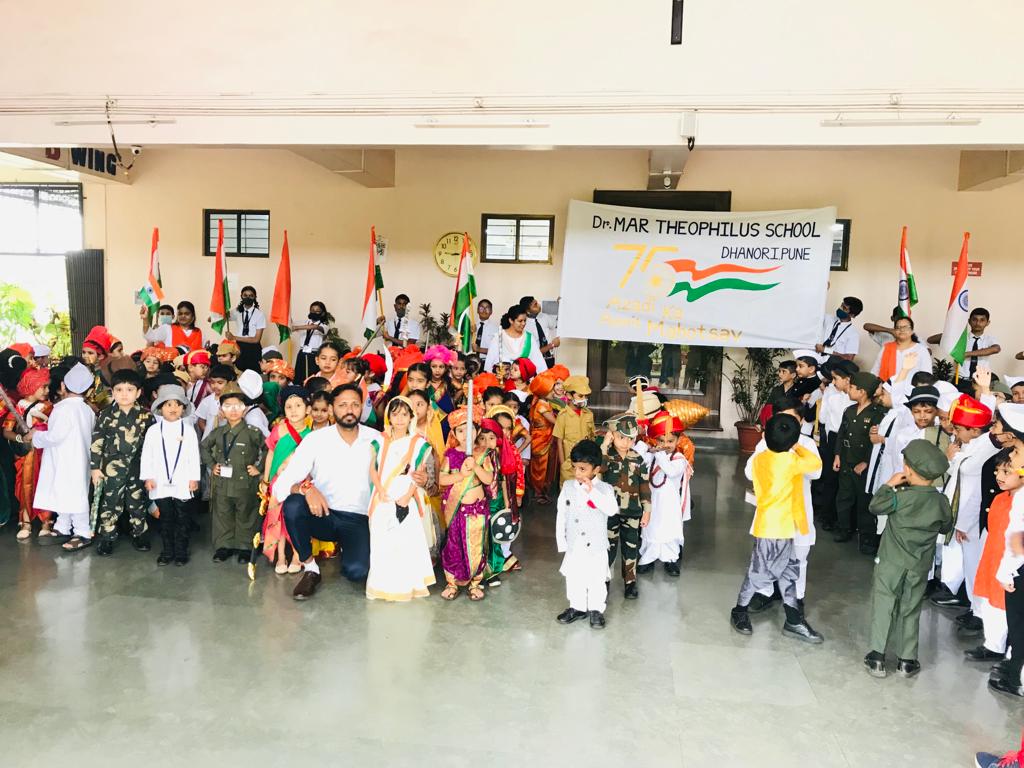 A special assembly was held to celebrate the Amrit Mahotsav with events like speech on freedom fighters and patriotic songs.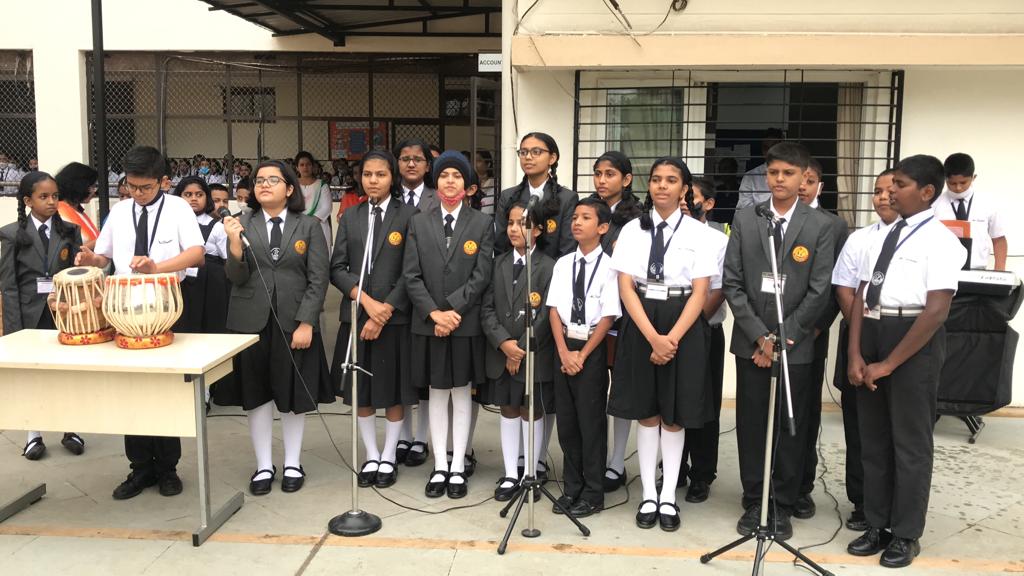 On 15th August 2022, the school celebrated Independence Day. The students from VI to X were present. To mark the importance of the day patriotic songs, speech, special prayer, special prayer was conducted in the school.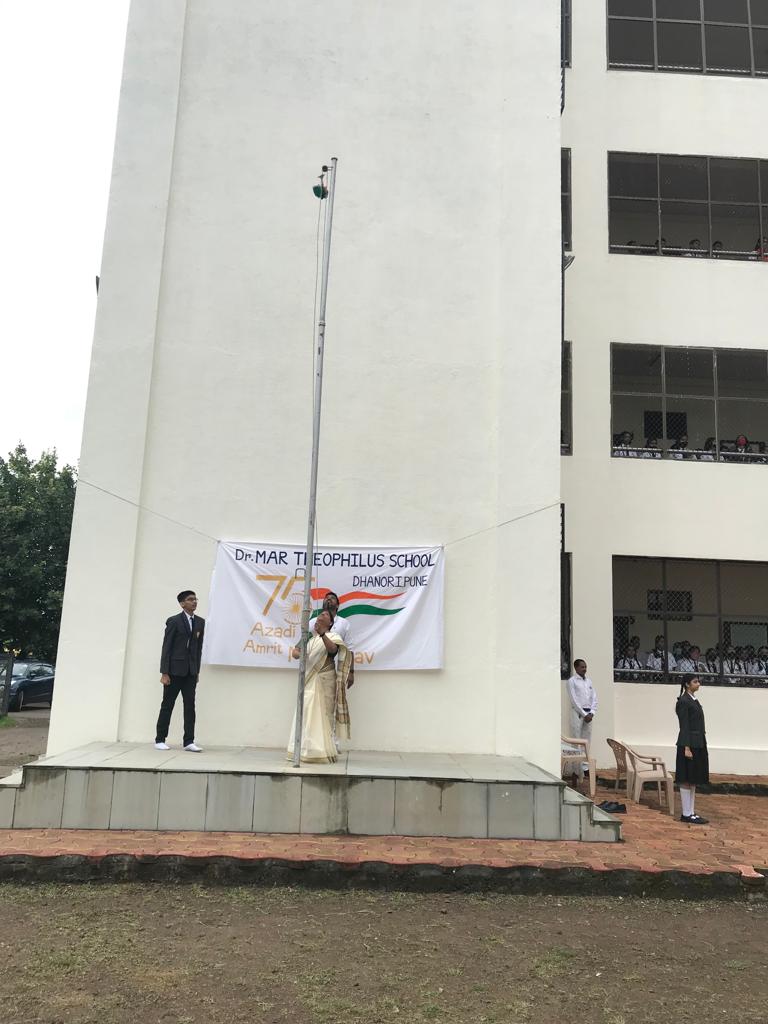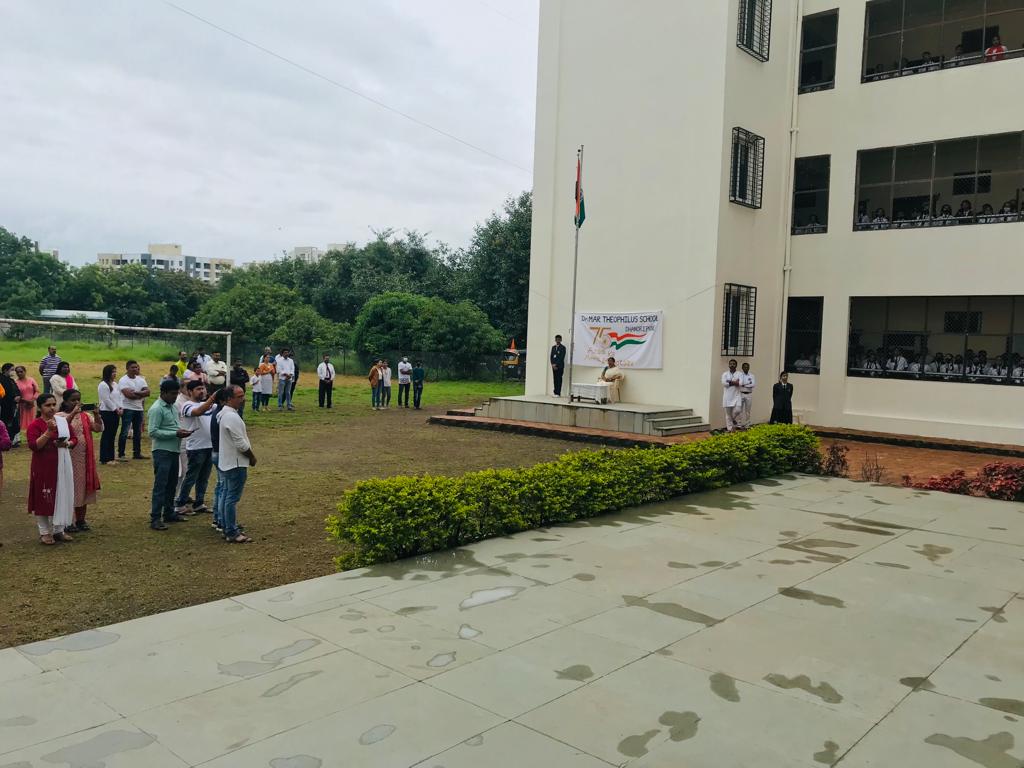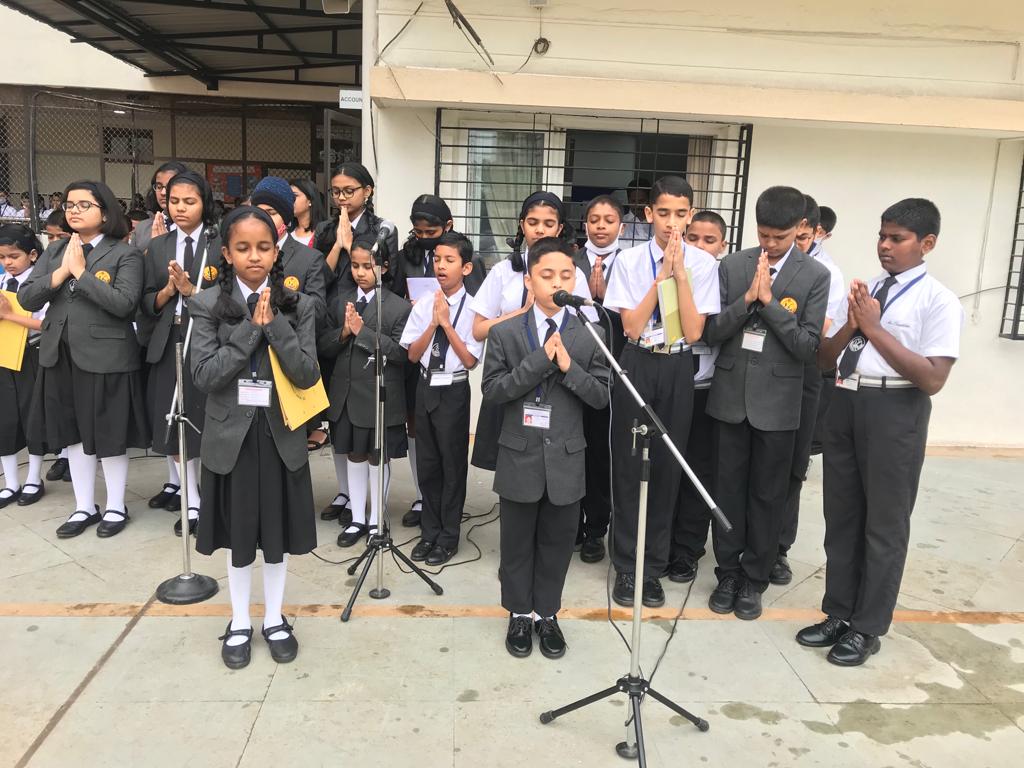 Under the Campaign name "Har Ghar Tiranga "aegis of Azadi ka Amrit Mahotsav to mark this momentous occasion, school distributed and encouraged students to hoist the National flags in their homes.
Conclusion
All these fun-filled activities reminded our students of the continuous struggle of our great leaders who freed India from the clutches of colonial rule.